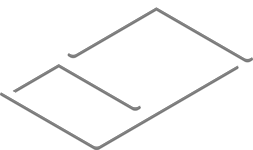 Web Development – Web Design – E-commerce
Digital & Print solutions for Business & E-commerce
Quality Websites & Print Materials that build brands.
Technology & Design Heel
From family-owned small businesses to multi-national brands, Roger Able Dog listens and remains loyal to your vision.
Complete online store & product management. Does your business sell products? Do you need to start selling online? Do you already have a store, but it needs work? We can help. Don't miss out on potential sales, if you're not already selling online. Online and mobile traffic account for over 50% of internet traffic in today's market.
Concept to real world. Does your business need a new website? Do you already have a website, but it needs some TLC? We can help. Responsive. Mobile-friendly. From WordPress to many other platforms, our years of experience can be used to help your business grow.
Catalogs, Newsletters, Print Ads and more… Does you business sell products? Do you need an updated product catalog? Do you need an updated layout for your monthly Newsletter? We can help. From Product Catalogs to Newsletters and Print Ads, RAD provides services to help you stand out and get your message delivered.
Psst… We provide Web Hosting & Domain Names now!
Looking for a one-stop shop? We can design your new website, and host it, along with email accounts, and domain names!
Contact us if you have any questions, or feel free to get started now!